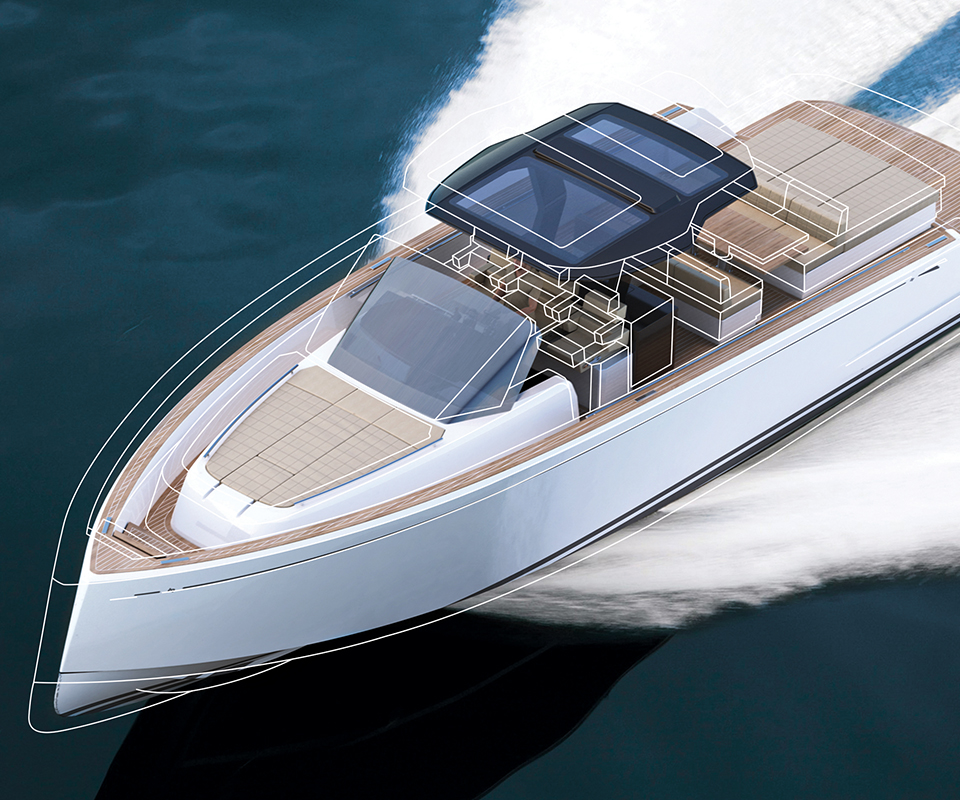 PARDO YACHTS BRAND WAS BORN IN 2016 BY CANTIERE DEL PARDO AFTER 40 YEARS OF EXPERIENCE IN BOAT BUILDING.
THE PASSION AND SUCCESS ALLOWS TO INVEST IN NEW INNOVATIONS AND TECHNOLOGY, TO DEVELOP NEW MODELS AND TO IMPROVE THE COSTUMER CARE.
THE QUALITY OF OUR MATERIALS AND FINISHES, AS WELL AS OUR ATTENTION TO DETAIL AND MANY YEARS OF EXPERIENCE, ARE THE KEY POINTS THAT ALLOW US TO BEST CUSTOMIZE EACH PARDO YACHTS ACCORDING TO THE OWNER'S WISHES.